Renew Faith Through Hajj!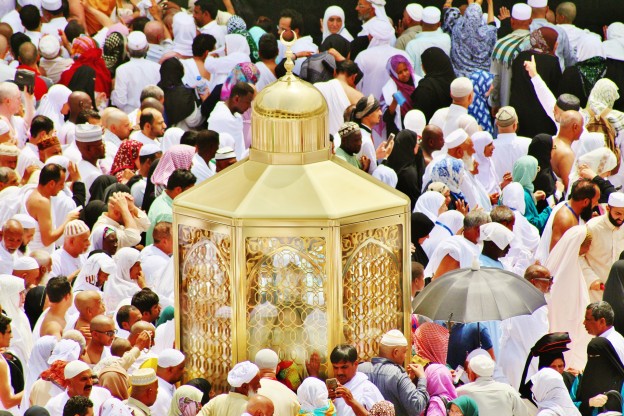 The Pilgrimage is [in] the appointed months. Whosoever undertakes the duty of Pilgrimage during them, then there is no lewdness, wickedness or disputation while on the Pilgrimage. And whatever good you do, Allah knows it. And make provisions, but the best provision is piety. Therefore be mindful of Me, O people of understanding. [2:197]
Allah simply asks us to be mindful of HIM for HE is aware of our sinful hearts and knows that only HIS thoughts can inspire the fear of doing wrong in man's conscience. Pilgrimage to Hajj expects a man to be detached from the world and into the arms of HIS creator. For the first time during the period of Hajj, man realizes HIS need for love and acceptance cannot be fulfilled by the creation but only by the creator.
Of all the 2 million Muslims that complete the Hajj every year, Allah desires to change all those million hearts for the sake of a renewed faith in HIM. Even though some embark on this pilgrimage to simply fulfill an obligation but they return back with changed hearts and a fulfillment in the soul. Having realized that more than a million pilgrims devote themselves to such an act of faith reflects their willingness to submit to Allah's will.
Here is the period when millions experience a change that they are able to inculcate even after this journey.
We at Al Khalid tours and travels understand your dire need to praise in Allah's presence. Our privilege to serve our brothers and sisters in Allah for the past years has blessed us with the opportunity to be known as the best tour operators for Hajj and Umrah in Mumbai. We urge you to then to join us as we embark on the journey of a lifetime with the faithful.